Soufflet®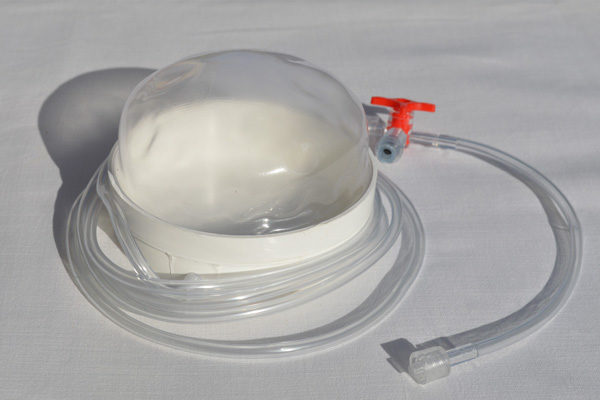 Ref. S10
100% PVC
Length tubing: 180 cm
Packaged by unit
Delivery by box of 10 units
This device is a 300-centilitre PVC air reserve completed by a 180 cm PVC tube with an attached "3-way stopcock".
The pressure of the balloon of the intubation probe or the endotracheal tube can be checked with a manometer connected to this "3-way stopcock".
The Soufflet® can be limitless used for the same patient. However, it must be changed for every new patient.
Medical device, non-sterile, individually wrapped, delivered in a box of 10 units.
Instructions for use
Nosten® is a class 1 medical device made up of a device for multiple use, all aluminum, not requiring any external energy input.
Instructions for use