Nosten2®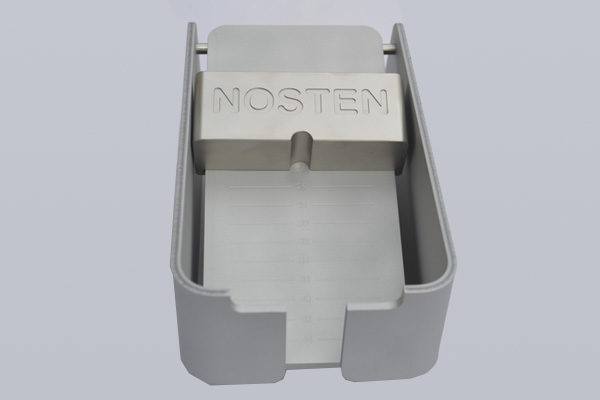 Ref. N2
100% aluminium
Weight: 1955 g.
Unit delivery
100% aluminum device, totally autonomous (no connection to external energy sources). Only the force of gravity and the positioning of the mass exerts pressure. Weight of 1955 g. Must be placed near or on the respirator, on a horizontal and stable surface.
The medical team can change the pressure in the balloon of the probe or endotracheal tube at any time by moving the mobile mass placed on the mobile pan.
Suitable for pressures from 14 to 44 cm of water.
Nosten2® is reusable after surface disinfection, to be carried out after use for each patient. Only the Soufflet®, non-sterile, must be changed for any connection to a new patient.
Instructions for use
Nosten® is a class 1 medical device made up of a device for multiple use, all aluminum, not requiring any external energy input.
Instructions for use